Leica BLK2GO starter pack Scanner
Selling Used Leica BLK2GO starter pack Scanner for sale with Cyclone Register 360 PLUS (BLK Edition) Subscription. Transportation Case, Mission Bag
$20800
Contact Us
Leica BLK2GO starter pack Handheld Imaging Laser Scanner Wireless, Comes with Cyclone Register 360 PLUS (BLK Edition) Subscription. Transportation Case, Mission Bag
The winner of multiple industry awards including CES Best of Innovation 2020, the BLK2GO is compact, lightweight, and so easy to use that anyone can master it.
Leica Cyclone REGISTER 360 PLUS (BLK Edition) Subscription: Leica Cyclone REGISTER 360 PLUS (BLK Edition) is a simplified version of Leica Geosystems Cyclone REGISTER that features an intuitive UI, guided workflows and an easy process for sharing data downstream with more advanced tools like JetStream and TruView. Or export your cloud as a standard E57 file or Autodesk's native RCP file format.
LEICA BLK2GO HANDHELD IMAGING LASER SCANNER
The BLK2GO is handheld, wireless and lightweight, designed for fast capture reality on the move, anywhere you go. Designed to scan complex spaces with unprecedented efficiency and speed thanks to LiDAR, SLAM (simultaneous localisation and mapping) and edge computing technologies, which enables surveyors, professionals and users to expand their reality capture capabilities.
The BLK2GO is a wireless handheld imaging laser scanner that seamlessly captures 3D environments while the user is in motion, and continuously creates a digital representation of reality in the form of 3D point clouds. The BLK2GO's compact and handheld design allows a much greater degree of mobility, as well as access to spaces and objects that may have been difficult or impossible to scan before. With simple, one-button operation and a lightweight design, it is easy to use for professional and casual users alike.
The BLK2GO handheld imaging laser scanner recreates spaces in 3D as you move. It captures images and dimensionally accurate point clouds in real-time and uses SLAM technology to record your trajectory through space.
Fast – Scan as you go with no interruptions. Digital reality capture of the space around you happens in real time as you move through it.
Agile – Scan over and under objects, through rooms and doorways, around corners, and up and down stairwells. Using SLAM spatial awareness technology, BLK2GO knows where it is and where it has been in space.
On the Go – Wireless and lightweight, designed to capture reality on the move, anywhere you go.
Seamless Capture – Like a torch for visualizing three-dimensional reality, the Leica BLK2GO automatically builds 3D point clouds while in motion. From the moment you begin a scan session until the moment you turn off the BLK2GO, all imagery and 3D data are combined.
Unbound – No tripod. Onboard data collection. Continuous scanning on rechargeable battery power.
Leica BLK2GO starter pack Package Includes:
BLK2GO Scanner
Cyclone Register 360 PLUS (BLK Edition) Subscription
BLK2GO Transportation Case
GEB821 Li-Ion Battery x3
GKL821 Multicharger
BLK2GO Table Stand
GEV278 USB C Cable
BLK2GO Wrist Strap
BLK2GO Quick Guide
BLK2GO GHT86 Smartphone Holder
BLK2GO USB Documentation Card
BLK2GO Mission Bag for BLK2GO Scanner & Accessories
Features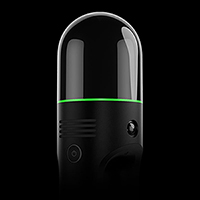 Simple One button is all you need to control the BLK2GO. Turn it on, walk, and the BLK2GO takes millions of accurate measurements to recreate the space around you in 3D.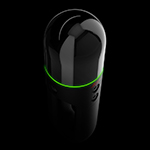 Sleek: A masterpiece of cutting-edge engineering design.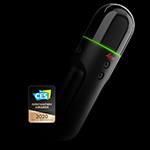 Award Winning: The winner of multiple industry awards including CES Best of Innovation 2020, the BLK2GO is compact, lightweight, and so easy to use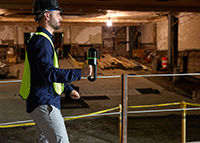 Grab & Go: The BLK2GO drastically reduces the time needed to plan and scan on-site, and it doesn't need a tripod or a trained operator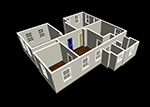 Model with Confidence: BLK2GO data is the foundation for accurate floorplans, BIM models, and 3D visualizations.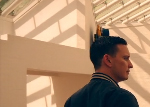 GrandSLAM: BLK2GO GrandSLAM technology simplifies mapping spaces in real-time.
Applications: BIM, Construction, Architecture, Archaeology, 3D modelling, Interior design, Film sets, Virtual reality, Visual effects, Game design
Spesification
Dual Axis Lidar Home: The smallest dual axis LiDAR available with best-in-class accuracy, enclosed in a fully protected and encapsulated dome that scans up to 420,000 points per second. Both axes constantly spin while scanning.
Multicamera Vision System: The BLK2GO's vision system is a 12-megapixel detail camera for brilliant high-contrast imagery plus three panoramic cameras for visual navigation via SLAM, point cloud colourisation and capture of panoramic imagery.
The Grandslam: The GRANDSLAM (Simultaneous Localization and Mapping) is a combination of high-speed dual axis LiDAR, multi-camera vision system and an inertial measurement unit that makes the BLK2GO self-navigating.
Lightweight Aluminium Construction: Weighing in 775 grams (1.7 lbs.) with battery, the BLK2GO's matte-finish aluminum construction allows for excellent dexterity and freedom of movement.
Smart Handle: The BLK2GO's handle contains WLAN connectivity, a rechargeable battery capable of 45 minutes of continuous scanning, data storage for six hours of scans, a USB-C port for fast data transfer and edge computing.
Advanced Lightguide: The light guide that encircles the BLK2GO is simple, intuitive and communicative to users of all skill levels. It provides user guidance while scanning and communicates the device status and data quality.
** The expert said that the Leica BLK2GO more accurate for flexibility and speed against the Leica BLK360 and Leica RTC360
Related equipments
---